So you have decided to Divorce. Here is a helpful 10 step guide to reference as you go through this process.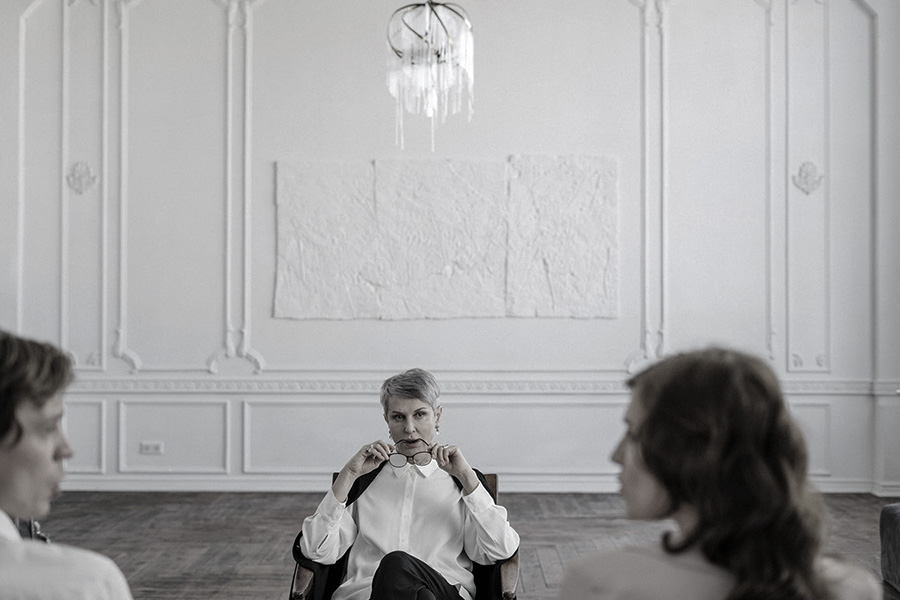 1. Have a Divorce Plan: Protect Yourself, Your Children, and Your Property

If you have made the decision to divorce, plan before you announce. People respond differently to the "D" word. Keep that in mind. If you think your spouse might become violent, keep you from your children, take money from bank accounts or abscond with your property, you should think of a contingency plan before you announce your intentions. California is a community property state so each spouse has rights to money and property earned during marriage by either spouse. Also, if your child(ren) are with you or your spouse it does not mean that they will stay with you or them. In California, you cannot take your children away from your spouse without a court order. . A court order will also be needed to figure out custody, visitation, and other related matters. The good news is that you and your spouse can work out a plan that works for both of you during the separation and even after the divorce is finalized with a judgment. A divorce mediator can help you plan these matters out and reach an agreement if you're having a difficult time doing it yourselves.
Your Divorce Plan can include seeing a therapist and a divorce mediator. The idea is to get on the same page with your spouse. Even if that page is partly what you would want and partly what they would want, it is better to have a plan to work things out amicably than to "prepare for battle". Divorce mediation allows you to work out all the issues with your spouse and vice versa. If things escalate, however, you may need to obtain a court order to prevent domestic violence or award temporary custody of children. In these instances, you will need an attorney for further legal help that is not provided by Split Happy.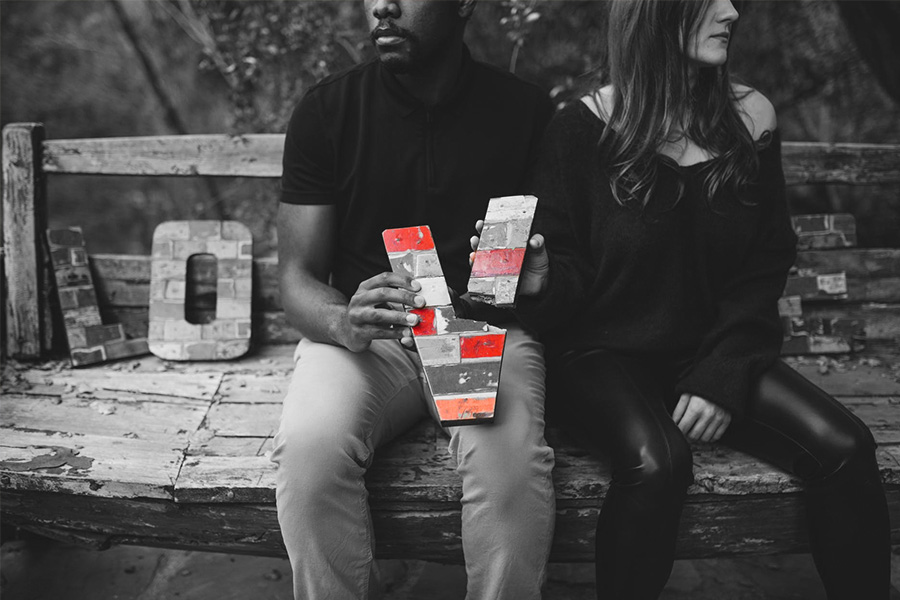 When it comes to sorting out your financials, you will need to obtain records of how much money is in your various accounts, what your monthly expenses are, and also consider closing out joint accounts. If you're concerned about your spouse possibly stealing or hiding money and assets from you, you may be able to get a court order preventing the disposal of assets. If you find yourself dealing with serious money issues right away, we recommend talking to a divorce mediator to work out financial arrangements during your separation period.
2. Make Sure You Meet Residency Requirements
To file for divorce in California, you must have been a resident of California for at least six months and a resident of the county where you will file for at least three months.
3. Gather Information
Once you have made the decision to divorce, you will need to do some work to lay out what your marriage looks like on paper. If you planned ahead and obtained copies of bank statements, retirement account statements, it will make this next step easier, if you have not planned this far, do not worry, this is a process your divorce mediator can help with
For divorces in California, you and your spouse will need to show how much you earn, what you own, and what you owe to creditors. If you and your spouse are cooperating this process will be smoother. Make copies of important documents such as bank and investment statements, mortgage and loan documents, credit card statements, pay stubs, W-2 forms and tax returns, deeds, vehicle titles, life, and health insurance documents, and utility bills, and make sure you have your spouse's Social Security and driver's license numbers. If you're missing something, like your spouse's car payment or mortgage, do not worry, these items are easily determined and do not change. Put your focus on items that can be affected, like credit card statements and bank accounts.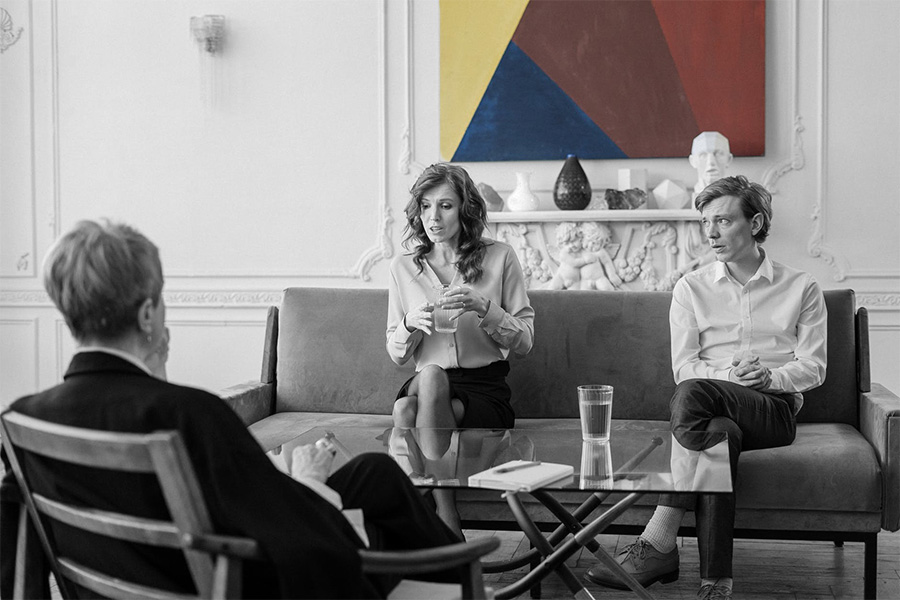 You will also need to estimate your monthly living expenses and may also need to sort out living arrangements. You will need when you determine if you and your spouse can continue to live together, or if someone will have to sleep at their parents', siblings', or friends' house. If you are working out these issues together it will help make the divorce process smoother and have a smaller negative impact on any children and even pets. Divorce mediation can help you and your spouse come to an agreement on the best options for your situation.
4. Decide if You Need Temporary Alimony or Child Support
If you realize that you do not have enough to be on your own and that moving in with your extended family is not the right option for you, you may be able to receive support for yourself and possibly your children during the divorce process. You will need to go to court or work out an arrangement with your spouse through divorce mediation. The agreement you reach can be kept informal if you are on good terms but if not you can seek a court order compelling support. This can be done with temporary spousal support and child support orders which will require completing and filing additional forms. These forms are available through Split Happy, but you may wish to consult with an attorney for any legal advice on this process.
5. Determine Which Procedure to Use
In California, the routes to obtaining a divorce - a traditional dissolution of marriage procedure or a summary dissolution of marriage procedure.
To qualify for the summary procedure, you must meet the following requirements:
You and your spouse agree to the divorce.
You do not have children.
You were not married for more than five years before separating.
You don't have real estate, and only have a residential lease that expires within one year of filing and does not include a purchase option.
There are no debts over $6,000, other than auto loans.
Community property has a value of less than $41,000, and each party has no more than $41,000 in separate property, not including autos and encumbrances.
You and your spouse have a written agreement dividing the property and debts and have executed the required title transfers.
You and your spouse waive your right to spousal support, and rights to appeal and to ask for a new trial.
You and your spouse have read the court brochure (also available through Spilt Happy) about the summary procedure.
If any of these requirements are not met, you will need to go through the traditional dissolution of marriage procedure.
6. Prepare the Necessary Forms
At Split Happy, the official California divorce forms are available through completing our DIY Tool, which makes answering the numerous questions on the forms much easier. You may also obtain the forms from the court clerk at your local courthouse, various other online sources, or from publications at your local library. At Split Happy, our DIY Tool generates the court forms needed in most divorce cases.

You will need to file a Petition for Dissolution of Marriage, as well as financial disclosure forms. If you are using the summary procedure, there will be a separate set of forms. If you have minor or dependent children, there also will be forms relating to child custody and child support. Many local court websites will have a list of the forms needed.
7. File Your Forms
With Split Happy, once you have completed the DIY Tool, or worked with your Split Happy Divorce Mediator to complete the forms, a PDF version of the forms can be generated and emailed to you. You can then use the Split Happy filing service or take your completed forms to the clerk's office of the Superior Court in your locality for filing. Please check the local court's website to make sure that additional forms or procedures are not required for your local courthouse or because of the Covid-19 Pandemic. You will need to pay a filing fee. Some courts are using special rules which may subject you to additional charges for electronic filing through third-party providers, please check with your local court.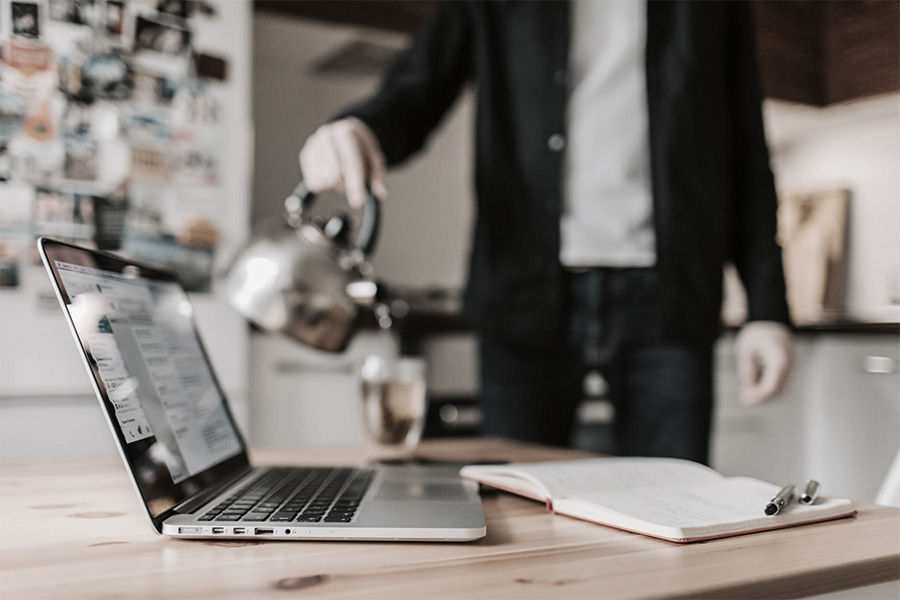 8. Notify Your Spouse
Your spouse must receive proper notice of the divorce having been filed. This is not just your announcement to them that "it's over." You have to serve certain legal papers on your spouse using one of these three ways:
You give your spouse the legal paperwork informally and your spouse signs forms that show they are aware of the proceedings (in the summary proceeding your spouse will also sign the Petition)
Your spouse is legally served with copies of certain court papers (you cannot serve your spouse legally, it has to be done by a non-party to the case, ask Split Happy Admin or your Split Happy Mediator for ways to have a non-party serve your spouse)
Proper legal notice has been published (if you are unable to locate your spouse)
9. Attend Court Hearings and Provide Additional Documents
If you use the summary procedure there may be at least one court hearing and you might need to provide other documents that the judge requests. However, most Courts have an uncontested process that avoids or limits the need for spouses to go to hearings. Split Happy can help guide you here as well including referring you to attorneys that can represent you so you won't have to step into a courtroom.
Using the DIY Tool you can complete and generate almost all the forms you will need for your divorce, including the final Judgment of Dissolution of Marriage form for the judge to sign, this is the document that will make the divorce final.
10. Wait for the Judgment
Now the hard part. In California, there is a waiting period of six months between the time the Petition is filed and the time the Judgment of Dissolution of Marriage is final. Both you and your spouse will be sent a certified copy of the judgment by the Court. Make sure to keep you addresses current with the Court.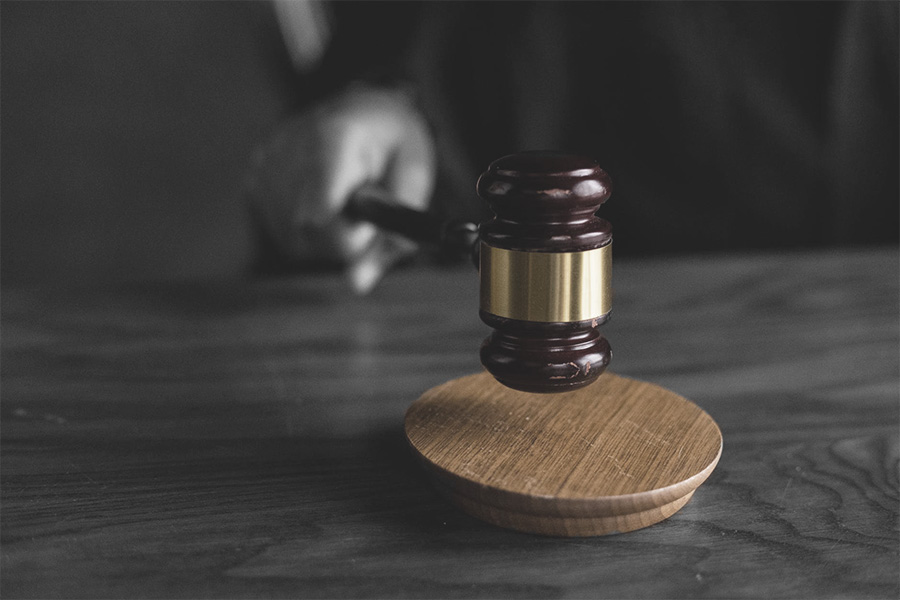 Last updated on Feb 15, 2021 by Split Happy